Join
Paper Tiger is happy to welcome new collective members. For more information please email us: orientation (at) papertiger.org. Here is how to get involved: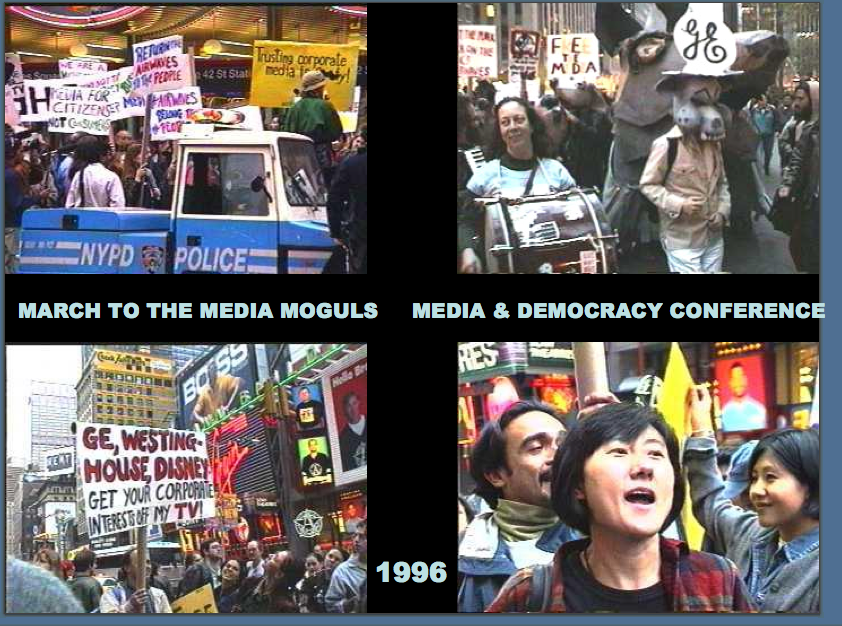 Step One: Get Orientated
Orientations are led by collective members and are the best way to get all the information you need to decide if you want to join the collective. A short orientation for new members can be arranged by contacting orientation (at) papertiger.org- please put ORIENTATION in the subject heading. We suggest coming in for an orientation on a WEDNESDAY at 6:30 right before our regular meeting at 7PM that way you can meet the collective and find out how you can get involved right away.
Step Two: Join a project
Project meetings are every other WEDNESDAY from 7PM-9PM (Look at the calendar on our home page for our next meeting day). There will be an update on each project at this meeting and information on how a new person can help. Projects usually have separate meetings that are scheduled as needed. Tasks include anything from video productions to setting up screenings to grant writing.
Step Three: Volunteer around the office.
Collective members usually put in 2 hours per week to keep the organization running. Come by to help with organizing, making phone calls, creating DVDs, digitizing shows and more. This is a great way to get to know how the collective functions on a day-to-day basis. Ask when it would be a good time for you to come in each week.
Visiting New York and want to see Paper Tiger? This page has information on how to make your visit a great experience.