Paper Tiger always needs help with something fun. Come get involved!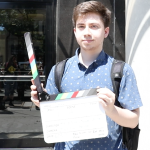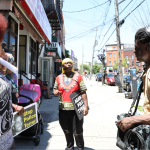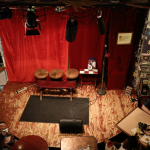 Paper Tiger interns are an integral part of the Paper Tiger video collective. Through an internship at PTTV you can gain a wide range of experiences. Learn how to: shoot, edit and produce video, raise money for artistic projects, archive video art, develop publicity materials, distribute independent video, organize film festival submissions, plan community events, develop marketing and outreach skills and much, much more. Interns help with the day-to-day administration of the collective in addition to working on individual projects.
An internship at Paper Tiger is an opportunity to work in a small media arts non-profit. We encourage interns to take initiative while learning more about our collective process. We will work with you to create an internship that is both suited to your interests and meets the current priorities of the collective. We intend to learn as much from you as you will learn from us. Where you take your Paper Tiger experience is ultimately up to you. We hope you will learn from being a part of the collective and work closely with staff and collective members whenever possible.
Interns are expected to be self-motivated individuals who can take the lead on projects and complete tasks independently. It is preferred that interns work in the office at least 10 hours per week. Interns are encouraged to participate in collective projects and meetings, which take place at Paper Tiger's offices from 7:30-9PM every Wednesday.
AntiFa: Drowning Out the Hate from Paper Tiger TV on Vimeo.
Production Intern
Paper Tiger Television is looking for interns to help with the production. Interns will help with general office support as well as research and planning logistics for current and upcoming productions. Preference will be given to those candidates with production assistant experience and video editing skills. Intern will work with collective members and staff to develop a promotion strategy and to build outreach database and follow up on production related requests.
Video Archivist
Like watching TV? Paper Tiger Television is seeking an intern to manage the preservation of Paper Tiger TV's video collection. The collection contains more than 340 videotapes dating from 1981-2005. Responsibilities of this position include viewing videotapes from our collection to assess the condition of the videotapes, writing descriptions, digitizing shows, mastering videos onto DVD, and logging detailed information for archival purposes. Video editing, excellent organizational and writing skills preferred.
Outreach Assistant
Paper Tiger Television is looking for an aspiring video artist or filmmaker looking to learn how to self-distribute and promote video productions. This position would entail filling requests for videotapes, researching and making contacts with film festivals, university programs, libraries, potential screening partners, and distributing and advertising Paper Tiger productions to targeted markets.
Web Intern
Paper Tiger houses extensive video catalog and our new video blog among other things on www.papertiger.org. It is in constant need of updates and improvements. This is a great opportunity for someone with web design experience who wants to experiment with the medium as well as learn how to develop innovative web interactivity and create a distinct web presence. We are looking to enhance the site with video clips and special features that will make our website the "go to" place for DIY grassroots media artists, activists and scholars.
---
People of Color, Queer and Trans peoples, and the formerly incarcerated of all ages are strongly encouraged to apply.

To apply, e-mail resume and cover letter with "INTERNSHIP" in the subject heading to julie (at) papertiger.org.
Or mail resume and cover letter to:
Paper Tiger Television
Internship Program
168 Canal St. 6th Floor
New York, NY 10013